Part 3: How to Organize for Success
Finally, there was order in other parts of my life as well…
In the first installment of this series, I showed you where I started with my home, car and barn tack room chaos. It was a total disaster. In the second piece, I dug into the depths of the mess, and started to show you the progress that I made. In today's piece, I'd like to share with you some of the wisdom I gleaned from the book I used for my organizational methods, The Life-Changing Magic of Tidying Up: The Japanese Art of Decluttering and Organizing, by Marie Kondo, as well as show you some of the ways that they have flowed into other parts of my life.
Two quotes that immediately resonated with me have much in common with each other, and I think they will probably speak to many of you for the same reasons, "No matter how wonderful things used to be, we cannot live in the past. The joy and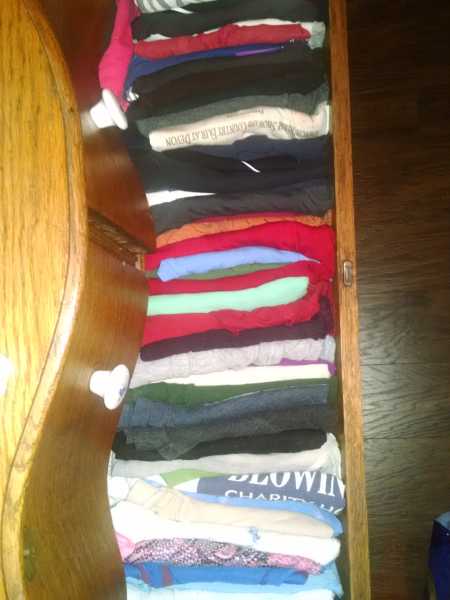 excitement we feel here and now are more important" and, "But when we really delve into the reasons for why we can't let something go, there are only two: an attachment to the past or a fear for the future." As I was going through my belongings, I found so many items that I had been holding onto out of guilt for having received a gift and never used it, nostalgia over a memory long past, or remorse over buying an expensive item and using it infrequently. Case in point? Those concert tee-shirts from 1998 – what were they doing but taking up space in my drawers! In freeing up that space, I wasn't losing the memories, but simply the clutter.
The next quote that I wanted to share from the book is something that spoke to me personally and professionally, "As for you, pour your time and passion into what brings you the most joy, your mission in life. I am convinced that putting your house in order will help you find the mission that speaks to your heart. Life truly begins after you have put your house in order." I love this quote because I think it speaks volumes about how creating calm and order at home ripples across all aspects of our lives. Just imagine if you were not stressed about tidying up at home or at the barn every time you arrived? To me, that is the ultimate blissful thought, and although I admit that I am not quite there, I am striving for it.
I quickly realized after I began this journey that I would need to adapt it to my lifestyle. Although I would love to say that I was able to implement the dramatic changes that Marie Kondo advocates all at once – "A dramatic reorganization of the home causes correspondingly dramatic changes in lifestyle and perspective. It is life transforming" – and that it completely changed my life, I have to admit that my home and barn have not become showpieces that you will be seeing on a magazine cover anytime soon! However, this book and the methods therein have been instrumental in getting me to change the way that I think about my belongings and organization, and I recommend it wholeheartedly to anyone who is looking for direction and structure for their chaos, mess and clutter.
About the Author: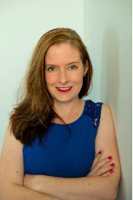 Stacy Bromley Cheetham, MPA grew up riding horses. She currently resides in Raleigh, NC with her boyfriend, her two rescue Pomeranians, an ornery calico cat, and is working with a promising young OTTB, Indelible (Hanna No Sir) who came from the Track to Tranquility race rehoming program. She is a fundraiser for a local nonprofit and is the Silent Auction Chair for Duke Jump for the Children, an AA rated horse show benefiting Duke Children's Hospital.