By Jaclyn Amaru
Are you looking to give the gift that keeps on giving? Or perhaps you are seeking a unique gift for that certain someone who seems to have everything?  I'm here to tell you how you can make Posture Prep your best gift this holiday season. This small, ergonomically designed massager comes in three varieties for horses, small animals and people.   Using the special cross-fiber technique (as explained in the instruction manual) promotes better circulation, lymphatic drainage, joint mobility and pain relief.
So let me show you 6 different ways Posture Prep is the perfect solution to your gift giving woes:
(plus a VIP offer at the end of the article)
His/Her Wellness Basket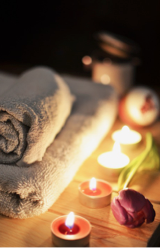 Some people may think that gifting body washes and soaps for the holidays shows lack of thought or interest. However, one way to jazz up this idea is to create a spa basket from scratch with things you know the person will love. Some ideas beside the traditional scented lotions and body washes are candles, body scrubs, loofahs, pumice stones, foot soaks, antioxidant tea bags, facial masks, plush towels, slippers or essential oils. This is the perfect place to add in a Posture Prep massager completing the ultimate holiday spa basket. Need to spin this for your male counterpart? Put together a high-end shave bag including razor, blades, brush, mixing dish, shaving oil and lotion, cologne or after-shave and a Posture Prep.
Stocking Stuffer or Secret Santa Gift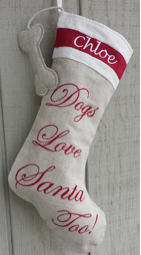 Looking for something around $25 to gift to coworkers or barn mates in this year's holiday swap? Or need something clever to stuff in the stocking this year? Look no further! Besides being affordable, Posture Prep is a gift that people will actually use. Complete with an instruction manual, Posture Prep will slide right into that stocking. People won't believe how they have been missing out all this time.
The Hanukkah Gift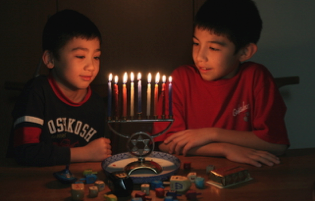 So you have 8 nights of gifts to come up with? Why not have one night dedicated to gifts of things you can do together as a family. This is a perfect place to gift Posture Prep as it is something everyone can learn to use, while helping to alleviate each other's aches and pains or care better for an animal. Take this time to teach children how to promote good, healthy habits and how to take care of their bodies. Likewise, adults can spend time bonding with their children teaching them the cross-fiber technique. Posture Prep not only feels good, but does a body good too.
The Equestrian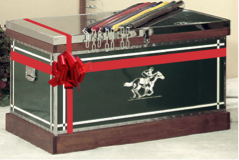 If you have an equestrian in the family, then why not gift a luxurious new tack box filled with new brushes, combs, picks, sprays, washes, wraps, etc. Whatever you choose to fill your tack box with, replace your traditional curry comb with a Posture Prep massager instead. You don't need to be an equine massage therapist to use it and the benefits are countless. From improving conformation, to preventing injuries, to better joint range of motion, Posture Prep covers it all. Learn to be your own equine massager and reap the benefits. Let Posture Prep show you how.
For Your Favorite Service Providers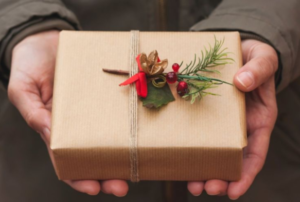 You've bought gifts for the whole family, but what about all of the service providers in your life?  Do not forget about your dog groomer, nail technician, childrens' teachers, trainer, hairdresser, etc.  Do you think any of these people ever suffer from headaches, neck pain, back pain, poor circulation or just need a really great massage? Do any of these people have small pets or own horses?  Posture Prep is here to help and makes a great gift for almost anyone you can think of because Posture Prep works to release the deep fascial layers.  People like your dog groomer and trainer will especially love you for introducing them to this wonderful tool because it will help them grow their business of keeping their furry friends happy. Hashtag, your welcome.
The Seasoned Posture Prepper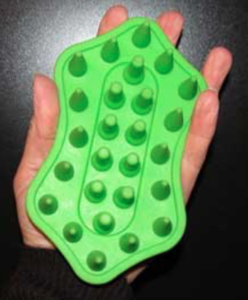 So what do you do when you've bought everyone a Posture Prep already? They love it, they use it all the time, the uniqueness is unmatched and all you can think of is a bunch of expletives followed by 'now what?' Well, you do the next logical thing; you buy them the refill.  For a limited time Posture Prep is offering refills to their VIP members. The refill is just the massager, no instruction book and it is priced at just under $12.  So if your massage nubs are run down or your tool has just seen better days, definitely invest in the refill.  This is also the perfect opportunity to stock up on more Preppers especially if you're a seasoned dog or equine massager who doesn't require the instructional guide with each purchase.
One great gift, six different ways, Dr. Pat Bona has your back, literally.